It's not everyday that a one-off design I've created for a client sells for £15,000 (£18,750 inc commission) at auction.
Stckmn partnered with The Scotch Malt Whisky Society to design and produce their inaugural contribution to the Distillers One of One charity auction.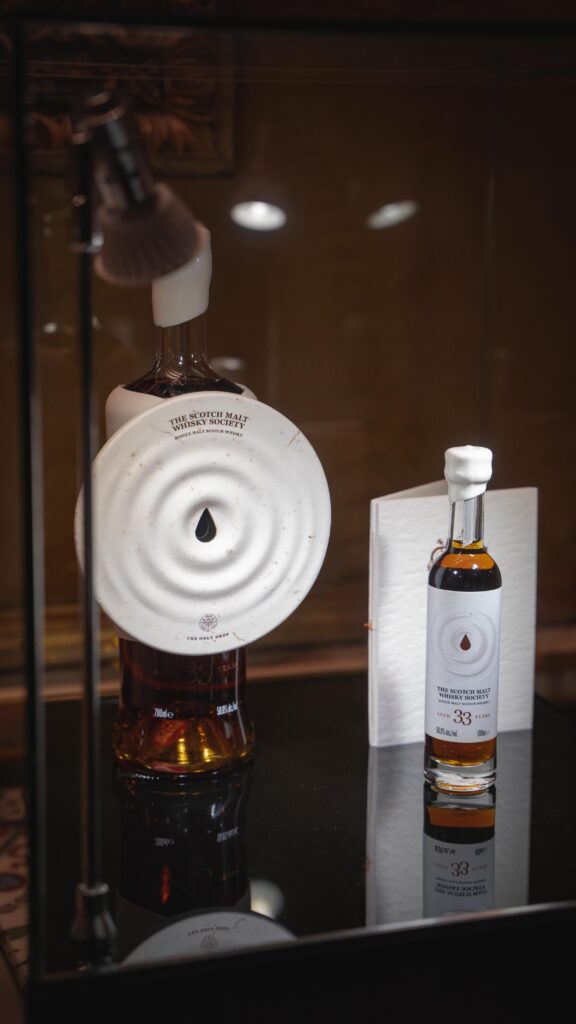 I was fortunate enough to be invited along to the auction preview night at Hopetoun House in Edinburgh on the eve of the auction to experience first-hand the lots on display. The venue itself was incredible, beautiful ornately decorated rooms, very fitting for displaying some of the worlds rarest and uniquely designed whiskies.
It was an exciting experience watching live on the 5th of October as "The Only Drop" was put under the hammer by Sotheby's. A flurry of bids saw the price quickly rise, fetching 3 times the lower estimate. It was amazing to be part of such a worthwhile cause. A record-breaking £2.25 Million was raised at the 2023 auction, with all proceeds aiding disadvantaged youth across Scotland via Youth Action Fund.
You can see the full project details here.